Reusable Sanitary Pads Championed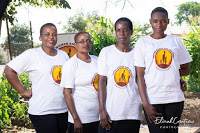 REUSABLE sanitary pads have become an alternative for women as they are failing to afford the disposable ones, a women's organisation has said.
In a bid to curb the challenges faced by women to purchasing sanitary wear, Inspire Women and Children in Zimbabwe last Friday held a training workshop where women were taught how to make their own healthy reusable pads.
The founder of the organisation, Patience Ndebele-Omijie, said it's a move that will benefit many women.
"This training is going to help many women as they are faced with the challenge of purchasing sanitary wear because of the current prices.
"The current prices of the sanitary wear in the country are beyond many women's reach.
"I can bet many women will now resort to these reusable pads as they will be cheap to obtain." said Ndebele-Omijie.
Ndebele-Omijie also pointed out the hygiene part of the reusable pads.
"These reusable sanitary pads are not only comfortable to wear, but economically and environmentally friendly.
"With many women resorting to the reusable pads, I think this may in turn lead to reduced prices of the sanitary wear in shops." she said.
Ndebele-Omijie also said issues to do with menstruation were not being addressed that much
"Urban period poverty is an issue not discussed hence the drive to train girls and women to learn how to make reusable sanitary pads.
"Menstruation is a serious issue which needs public discussions and government help.
"What many of the women will resort is very dangerous to their health and also harmful. Using the reusable pads will be a better alternative for them "she said.
The foundation is said to have many followers trough this initiative.
We have already run a series of workshops in Umguza District and over 500 women have been trained and benefiting from the initiative.
"I can also safely say the project will reduce the percentage of absenteeism in school by girls." She said.