Our Students, Our Pride- Part 2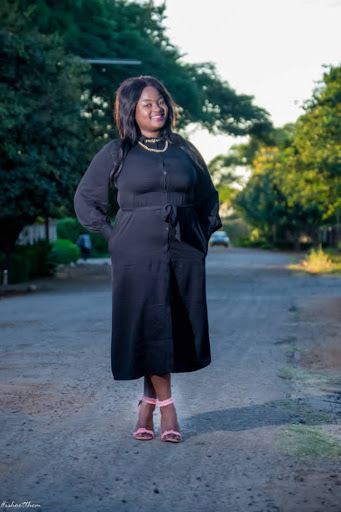 In the second segment of "Our Students, Our pride", we catch up with another graduate from our Skills Centre in Pelandaba, Bulawayo in Zimbabwe.  Catch our conversation with the bubble Gugulethu Maphosa as she shares on her acquired skills:
(SMN): Kindly tell us your name and surname
(GM): My name is Gugulethu Maphosa
(SMN): What kind of business do you do
(GM): I am in the catering business mostly on the snacks side of the business.  I do cook heavy meals from time to time
(SMN): What is the name of your business
(GM) Black Pepper Catering Services
(SMN): When did you start the business
(GM): I started the business in March 2020 soon after my graduation at Pelandaba Skills Centre
(SMN): How did you start the business
(GM): I just started…. I really just started… I remember my first orders were doughnuts.  A friend asked me to make them for her and we found ourselves admiring and taking pictures of the doughnuts.  The next thing I had people placing orders….I went from doughnuts to samoosas, making pies and different kinds of finger foods
(SMN): What motivated you to start the business
(GM): I guess I just figured out my passion. Isn't it great to do something that you love and get money at the same time.. Why not start a business…. !!!
(SMN): Which course did you do at Inspire Women, Men and Children Pelandaba Skills Centre
(GM): Basic Cookery and Food Safety and Management Courses
(SMN): How is the course helping you
(GM): The course helped me unleash my potential.  I remember I was going through a lot of personal things at the time and a good friend of mine invited me to go and do a course in Pelandaba. The course made me realise what am capable of doing effortlessly.  And that's cooking.
Also, I am married now so I am able to be independent and do my own things and also meet my husband half way. It's an amazing feeling!!!!
(SMN): Any words for someone who wants to be self sustained but thinks it is expensive
(GM): When thinking of starting a business, just start. Don't wait to have capital or wait for someone to help.  Just Start!!! From Nothing you may be Everything!!!
(SMN): To those who want to see your work, where can they follow you?
(GM): For placing your orders you may whatsapp me on 0716099611 or call 0786074307
Am also available on Instagram as Gugu_Mague
We are proud to be associated with you!!